Create, submit, and print electronically certified documents right at your own desk.
Electronic Certificates of Origin provide easier and faster Customs clearance and productivity gains for companies.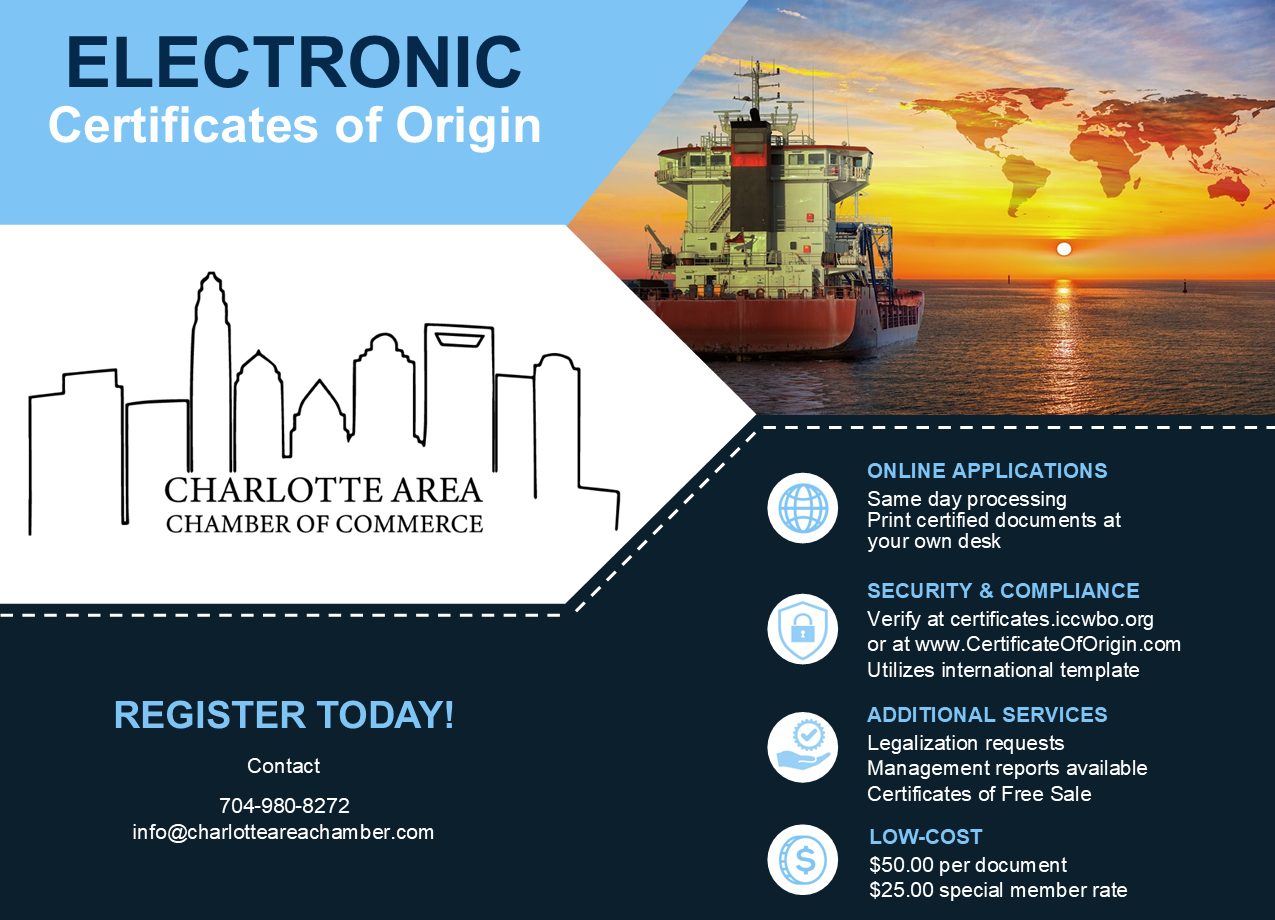 The Charlotte Area Chamber of Commerce, through a partnership with the American World Trade Chamber of Commerce, offers electronically chamber-stamped Certificate of Origin and export related documents.  Ensure your process is compliant and future proof by enabling document verification.
The authenticity of each document can be verified by customs worldwide through the International Chamber of Commerce Accreditation Chain at certificates iccwbo.org. For full document, verification visit www.CertificateofOrigin.com
Join the Chamber and Save
We provide members services in the areas of professional development and education that affect the local business community.  Also serving as the voice for small business related information, peer-to-peer networking opportunities and making connections to benefit businesses in our area.