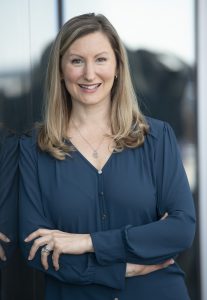 I moved to Charlotte after graduating from the University of Florida with a Bachelor's Degree in Business Administration and Marketing. I landed in the hospitality industry where I served for almost 20 years with a fantastic company and an amazing team. This was my first introduction to a Chamber of Commerce.  
I started by attending networking meetings and events with three different Chambers in the Charlotte area. Our company sponsored Chamber events as well and my network of business connections and friends grew. In 2012, I joined the board of the SouthPark Chapter of the legacy Charlotte Chamber of Commerce, serving as Chair in 2017 and later, Chair of the merged entity Charlotte Regional Business Alliance in 2019.  
I have also had the honor to serve on the Board of the National Association for Catering and Events (2005-2011), The Sandbox (2017-2018), North Carolina Business Travel Association (2019 – 2020), and Ace & TJ's Radio Family Charity (2018 – 2019).  
The saying, "it's not what you know, but who you know" is true. For me, the Chamber was an integral part of building my "who you know". I am overjoyed to have the opportunity to build connections for others in the Charlotte business community through the NEW Charlotte Area Chamber of Commerce.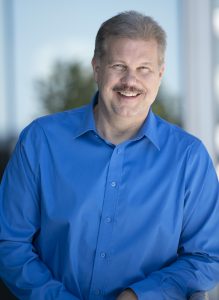 In 2003, I left the corporate world and started a new business.  My mentor, who had been in the business for 20 years, and books I was reading at the time, both suggested joining the local Chamber of Commerce, so I did.  Within the first year of business, I was on the board of one Chamber, a member of another and thinking about joining a third, when we decided to move to Charlotte.  The first thing I did when I moved to Charlotte was to join the legacy Charlotte Chamber at the time and many other membership based organizations.  For several years, sixty percent of my business was coming from the connections I made at the Chamber.   
The legacy Chamber was also involved in local government which allowed me to have a seat on the Mayor's Business Advisory Committee for 6 years as a Chamber representative.  I was also given the opportunity to serve on the Board of the University City Chapter for 6 years, be a chamber ambassador, connector, work on the annual campaign for 10 years, and volunteered on committees for special events.  Participating in all these things lead to meeting people who could help me with my business and become good friends along the way.   
When the opportunity arose to start a NEW Chamber of Commerce, colleagues and friends encouraged us to start it and said we needed it.  I think they felt the same way I did. 
Moving forward with the New Charlotte Area Chamber of Commerce, I am looking forward to helping people connect and grow and to build a strong business community that supports local businesses long into the future. 
Ambassadors Committee Chair - Chuck Cooper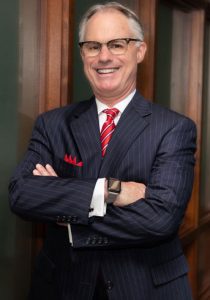 As the Founder & Managing Member at WhiteWater Consulting, Chuck sets the Mission, Vision and Values for the company. Over the past twenty-five years, Chuck has had the experience of starting, acquiring, building, and selling businesses in multiple industries. During this time, he has experienced the thrill of victory and the agony of defeat. His passion for founding WhiteWater Consulting is to help enable employers and HR practitioners to drive their organizations to realize an improved company culture while simultaneously attaining enhanced financial results. He is committed to help companies strengthen and automate their processes so that they can focus on growing revenues, managing expenses, maximizing profits, and taking care of their greatest asset, their people.
To Chuck, faith and family are everything. When he isn't working with companies to develop HR strategies, he enjoys spending time with family, traveling, enjoying good food and fine wine, and Clemson football. He has been richly blessed and happily married to his wife, Debbie, for 36 years, and has three children and nine grandchildren.
Membership Committee Chair - Terri DeBoo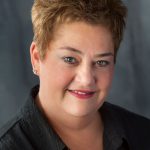 Terri DeBoo is the owner of Terri DeBoo Ideas@Work. Terri is active in the community, lending her years of marketing, sales and management experience to the many boards and committees she has and does serve in Charlotte.
Terri was named 2007 Charlotte Business Woman of the Year finalist by Queens University and Wachovia Corporation.  In 2010 and 2016, Mecklenburg Times named Terri as one of the "50 Most Influential Women". Most recently, Terri was highly honored when named The Association of Fundraising Professionals' 2013 "Outstanding Volunteer Fundraiser of the Year."
Highly networked, Terri uses her talents to connect business, non-profit, and government entities for better relationship and business building opportunities. Terri is credited as the catalyst for business expansion into North Carolina for many companies including IKEA.  A consummate fundraiser, to date Terri has raised over 3 million dollars for the Charlotte area.  Along with the legacy Charlotte Chamber of Commerce Board of Directors and Board of Advisors, Terri has served or is serving on the Chamber's: Legislative Committee, chairs the Workplace Issues Committee, and captains a team for their Capital Campaign. Other service includes: Blumenthal Performing Arts Development Campaign, City of Charlotte Business Advisory Committee, Chairman Charlotte International Cabinet, CharlotteSaves Board of Advisors, Chair of WTVI Friends Board, Rotary Youth Exchange Board District 7680, Rotary of Charlotte Club Membership Chair, Executive Leadership Committee for "Go Red for Women" American Heart Association, and the Leadership Charlotte Marketing Committee, and Founding Board of Directors Jamie Kimble Foundation for Courage among others.
Having moved from Chicago in 1999, Terri immediately jumped into the Charlotte volunteer environment while representing All American Roofing, Inc. as the Marketing Director/Community Relations Officer. In 2012 Terri launched Terri DeBoo Ideas@Work, where she serves as a Business Growth Advisor helping companies grow through convergence, integration and connection into the Charlotte Community; building strategies and utilizing Networking, Sales, Business Development, and Customer Service Training.
Terri, husband Mark and son Blaine enjoy travel and seeing the world but, love to come home to Charlotte.
Programs Committee Chair  - Linda Lemmons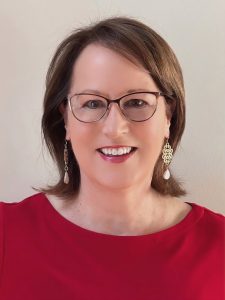 Linda is a results driven sales and marketing professional with a demonstrated history of success in corporate, hospitality, and retail Industries. She received her B.S. in Commerce and Business Administration from the University of Alabama. She serves as Client Relationship Manager with Grace Communications, a boutique marketing agency.
She and her husband enjoy cheering on the Crimson Tide – Roll Tide Roll, with their two boxers by their side. She is passionate about connecting leaders and cultivating volunteer and corporate engagement. Linda has been involved with Healthy Charlotte since the beginning and now serves as past chair. She enjoys volunteering, golfing, reading, and spending time outdoors.
Public Policy Committee Chair - Bryan Holladay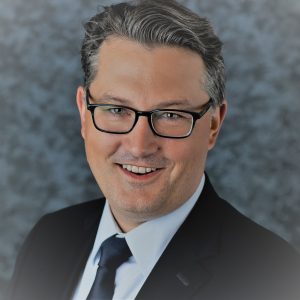 Bryan Holladay is an expert in local politics. Over the last two decades, he has used his expertise in Charlotte politics to help organizations with their public affairs management, professional networking and executing grassroots initiatives within the Charlotte region. Bryan is a Principal at CLT Public Relations, a boutique Government Affairs Firm that focuses on advocacy and networking services in for the greater Charlotte market.
Women in Business Committee Chair - Mel Roberts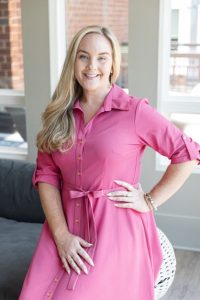 Home was, and will always be, Wilmington, NC, but the Queen City sparked the vision I had for my future. 5 years ago I packed up and moved away from sandcastles to start anew in Charlotte. Further away from the surf, I leveraged my service-oriented degree and dove into the explosive hospitality and mixology industry that make Charlotte and its neighborhoods so attractive and popular. The same characteristics that made those years so rewarding (building community, collaborating with others, making meaningful connections) also created a longing for more. An encounter with a client fanned the flame on the idea of real estate and the rest is history - I now work in futures!
Lodestone Real Estate is a lifestyle-centric real estate team. We acknowledge and embrace properties and investments with a future perspective - based upon what our clients envision their life being - and we build, inform, and guide from that information.
When it comes to my own life, you'll find me front and center at festivals, concerts, and local markets. I love to recharge surrounded by plants (this girl has a serious green thumb), local eat spots (the food scene in Charlotte is amazing), hanging with friends (it takes a village) and with my precious cats. I am grateful for the appointment to the role of Women In Business Chair - this handful of years in real estate has opened up numerous connections and relationships. I look forward to allocating them to empower and amplify the mission and vision of the WIB group.